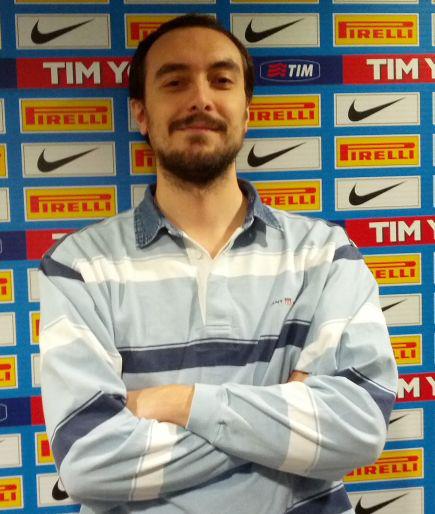 FRANCESCO BARI
Senior System Engineer
The first rule of any technology used in a business is that automation applied to an efficient operation will magnify the efficiency. The second is that automation applied to an inefficient operation will magnify the inefficiency.
Bill Gates
Hello, I'm a Senior System Engineer from Como, Italy. Currently I work in Switzerland, in the Lugano area, Canton Ticino.
I currently work at 4IT Solutions as Senior System Engineer and Project Manager, where I spend most of my time working on awesome projects. My main focuses are virtualization on VMware platform, HP and EMC storages, backup and the great Microsoft world, including Exchange, SQL Server, Skype for Business Server, Active Directory, etc.
During the years I achieved a lot of experience and certifications, like VMware VCP, Microsoft MCITP, Veeam VCE and other HP and EMC certifications.
I am always updated to new technologies to provide the best to my customers.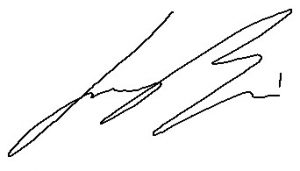 birthdate : 31/08/1979
phone : +39 347 07 900 40 (IT) - +41 79 248 68 93 (CH)
email : mail@francesco.biz
website : http://www.francesco.biz
: https://twitter.com/xyzfra
: https://www.linkedin.com/in/francescobari
address : Como, Lombardia, Italy
VIRTUALIZATION
Strong experience on VMware vSphere, including HA, disaster recovery solutions and VDI.
STORAGE
Strong knowledge of HP storage: MSA, StoreEasy, StoreServ (3PAR), StoreVirtual (Lefthand). Strong knowledge of EMC storage: VNX and VNXe.
BACKUP
Strong knowledge of Veeam Backup and Replication, ArcServe, BackupExec.
MICROSOFT
More than 15 years experience on the Microsoft World: Active Directory, Exchange Server, SQL Server, Lync Server, Skype For Business Server. Including migrations, management and help desk.
80
Storage
HP MSA, HP StoreEasy, HP StoreServ, HP StoreVirtual, EMC VNX, EMC VNXe
90
Veeam
Veeam expert since 2010. Veeam Certified Engineer since 2016
90
VMware
VMware expert since ESX 3.5. VMware Certified Professional since 2012
95
Exchange Server
Exchange expert from 2003 to 2016, including migrations in different environments
85
Unified Communication
Working on Microsoft UC since Lync 2010. Strong knowledge of Skype For Business Server 2015
90
Active Directory
Design, migration, management, DNS, DHCP, Group Policy, etc. Good knowledge of Microsoft PKI environment
Interpersonal Communication 90%
Present

I work here since 2010 as Senior System Engineer and Project Manager.

I worked here from 2005 to 2010. I was in charge of storage and backup management and network administration (Active Directory, Exchange, SQL Server).

I worked here in 2004/2005 as consultant for small/medium companies of the Milan area. We offered solutions based on the Microsoft World (SBS, Exchange, SQL Server, Active Directory), backup and help desk.

I worked here from 2001 to 2004 as Junior System Engineer. I worked as a consultant on small and big clients like Il Sole 24 Ore. The environment was SQL Server, IIS, Exchange, Active Directory.

This was my first work in 2000/2001 as a consultant. I worked in Unicredit Bank as second level help desk. The environement was Windows NT4 and Windows 2000 with SQL Server 6.5.

education

2016: Veeam: Veeam Certified Engineer Certification

2012: VMware: VMware Certified Professional 5 - Data Center Virtualization Certification

2011: HP: AIS – HP ProLiant ML/DL/SL Servers Certification

2011: MCITP: Server Administrator on Windows Server 2008 certification

2011: Microsoft Exam 70-640: Windows Server 2008 Active Directory, Configuring

2011: Microsot Exam 70-646: Windows Server 2008, Server Administrator

2010 Microsoft Exam 70-642: Windows Server 2008 Network Infrastructure, Configuring

2010: Microsoft course: Windows 2008 Network Infrastructure

2009: Microsoft course: Configuring Windows 2008 Active Directory

2005: EMC course: Symmetrix Business Continuity – Timefinder Solutions

2005: EMC course: Symmetrix Business Continuity – SRDF Solutions

2005: course EMC SAN Management

Three days course at EMC about CLARiiON Host Integration and Management

2004: course about Microsoft ISA Server 2004

2004: Course on the new generation of Sonicwall Firewalls

2003/2004: 160 hours course about .NET technology (Regione Lombardia)

2002/2003: MCP Exam 70-216: Implementing and Administering a Microsoft Windows 2000 Network Infrastructure.

2002/2003: MCP Exam 70-215: Installing, Configuring, and Administering Microsoft Windows 2000 Server

1998: Maturità Scientifica presso Collegio Gallio, Como. Votazione: 49/60